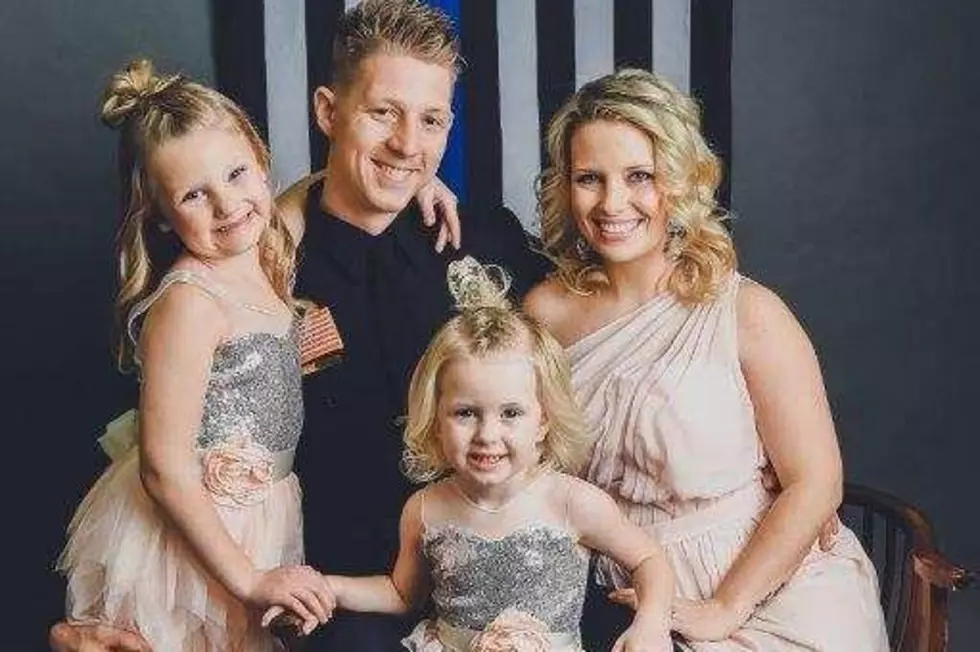 Despite a Setback, Officer Arik Matson is "Working Hard to Get Home"
Photo From Arik Matson's Go Fund Me Page
Waseca Police Officer Arik Matson continues his road to recovery eight months after being shot in the head while responding to a report of a suspicious person on the night on January 6th.
According to an updated by Ariks wife Megan on the Officer's CaringBridge page, Arik suffered back-to-back grand mal seizures on August 9th. Officer Matson was taken by ambulance to a hospital near the rehabilitation facility he has been at for treatment. Due to COVID-19 precautions put in place, Arik was then placed on a 14-day quarantine upon his return back to the rehabilitation facility.
Megan went on to say that the seizures and the quarantine were "a bit of a set back and lost out on some therapy time". Since those two seizures Arik suffered on August 9th, he has not had anymore and will also be on anti-seizer medication for the rest of his life to help prevent anymore in the future.
The update from Megan goes on to say that Arik has enjoyed his time biking around the pond with the staff members on the adaptive bike once a week as well as spending some time on the archery range! Arik is ready to get home and is working hard to get back! He also sent out a little word of encouragement to the Vikings in the season opener vs. Green Bay!
I'm working hard to get home. It's been alot of work. I miss my girls. Good luck next Sunday Vikings kick Green Bays a$$.
Enter your number to get our free mobile app
MUST-SEE: Recharge Your Mind, Body, and Soul With These Minnesota Wonders
Wake up with Jarred Becker every weekday morning from 6a-10a on AM 1390 KRFO
Connect with me on Social Media!
Twitter - @Jarred_Becker
Facebook - Jarred Becker