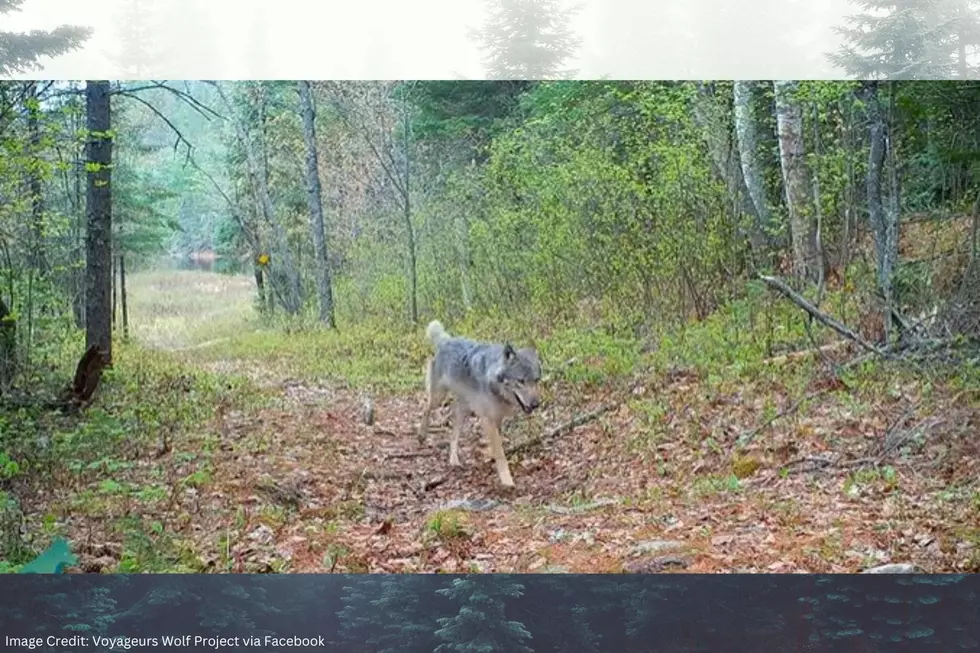 Carefully Placed Trail Camera Shows MN Researchers Wolves, Bears, and Moose
Image Credits Voyageurs Wolf Project
The folks at Voyageurs Wolf Project have done it again with an exceptional trail camera video that shows the comings and goings of animals between two lakes along a canoe portage in Northern Minnesota.
This video is just what I needed on a snowy day like today! It makes me remember how great Minnesota is that we get to experience all 4 seasons and how blessed we are to be someplace that has this much diversity of nature.
Last spring, we figured we would put a camera on this short canoe portage between two remote lakes where the Nashata and Cranberry Bay Pack territories overlap. We weren't sure how it would work out but figured it was worth a try.
Turns out, this is a pretty great spot. We got both the Cranberry Bay and Nashata Packs on camera routinely—both packs scent-marked this trail a lot, likely to send a message to their neighbors that this was their turf.
Part of the reason we have not put cameras here in the past is because it is very challenging to access during the summer months and effectively requires a full day to get in and out of. As a result, we cannot easily visit and check on the camera multiple times throughout the summer.
Come winter, this portage becomes a snowmobile trail which does make it much easier to check and maintain a camera in this area. Anyway, given how good of a spot this was, we will be keeping a camera here for some time we think!
My favorite part of the video was the moose running down the trail, that was pretty cool to see, as we don't often see moose here in Minnesota, especially on trail camera running.
If you are into nature and like to see regular videos or pictures from Minnesota's beautiful Northwoods, I recommend following this page as I always seem to be finding videos and pictures weekly.
St. Joseph's on the Grow!
Behind the Scenes: A WJON News Series