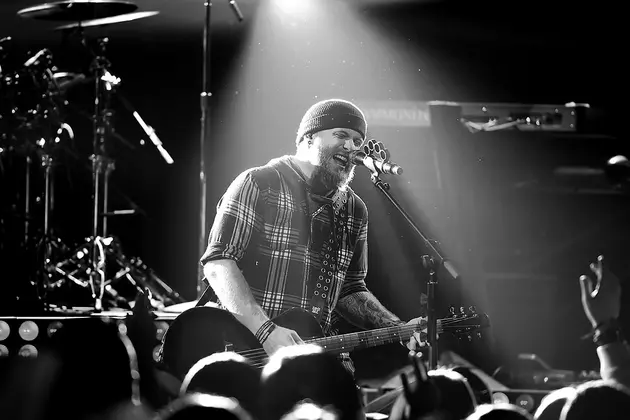 Brantley Gilbert Appreciates When Singers Don't Try to Be Songwriters
Kevin Winter, Getty Images
Brantley Gilbert is a passionate songwriter and singer, and while he bears the title of both, he respects those who may be stronger only in the latter category.
In an interview released by his label, Big Machine Label Group, Gilbert opens up about the talents of singing and songwriting. The country star released his latest album, The Devil Don't Sleep, in January of 2017, co-writing all but one of the songs. Though he's proud to be both a singer and songwriter, he appreciates artists who stick to their strengths as opposed to forcing themselves to write.
"I'm very, very appreciative of the singers and the artists in this business who understand that they are not writers, and not trying to be writers, that just want to give writing credit to where it's due," Gilbert admits.
"The Weekend" singer admits that songwriting is an important element to who he is as an artist, and that that his strongest writing comes from turning his life experiences into art. "And I feel like where my strength is, where what it is about me that works, is that I sing things that I write. So I write things that are things that I'm able to sing," the country star says. "I write with those other talented people in town and I'm able to come together with them and tell my story and I'm able to have a hand in it."
The Devil Don't Sleep debuted at the top of the country charts after it's 2017 release. It also claimed the No. 2 spot on the all-genre Billboard 200.
See Pictures From Brantley Gilbert's Devil Don't Sleep Tour
Brantley Gilbert Says The Devil Still Whispers
See Pictures of Brantley Gilbert and Amber Cochran