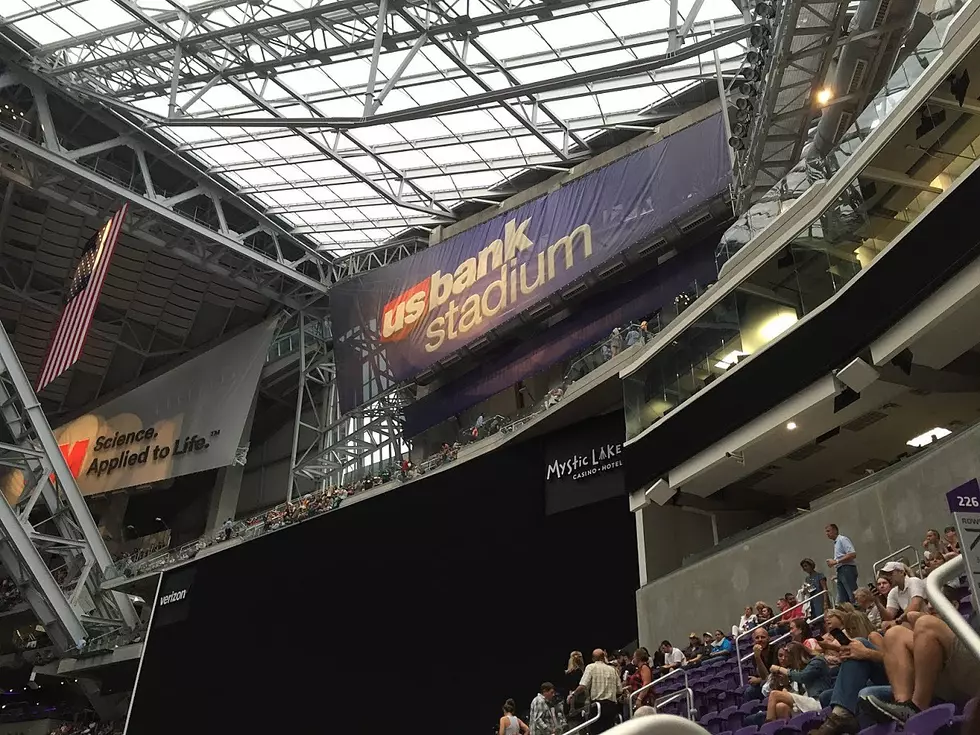 Back to The Bank for Blooming Prairie Football
TSM
Blooming Prairie football is going back to US Bank Stadium to play in the state tournament semifinals for the second year after a dominating 42-20 win over Springfield Saturday in the chilly conditions at Janesville. BP, who lost to BOLD in last year's semifinals, will play Ada-Borup Saturday, November 16 at 11:30 am on Kat Kountry 105 FM and the free downloadable Kat Kountry 105 app.
Quarterback Kaden Thomas had another big game, throwing four touchdown passes and covering nearly 300 yards while converting 22 of his 27 passes. Thomas has 15 touchdown passes in three playoff games. Gabe Hagen and Alex Baldwin each caught two scoring strikes. Matthew Pryor pitched in another big game rushing behind the Awesome Blossoms veteran offensive line with 130 yards and two touchdowns.
Blooming Prairie's defense held the Tigers to a single score in the first half and BP took a 35-7 lead into the halftime break.
On Saturday's KRFO High School Coaches Show, Chad Gimbel said the team has had high goals for the season all along and staying very even-keel through this part of the season, "Our kids are very business as usual. If you came in our school and you came to our practice, you wouldn't see a difference this year, which is different than last year. Being that our kids have been through that, they've been on a mission all year to get back where they were and finish what they didn't get accomplished last year"
Blooming Prairie (11-0) faces an Ada-Borup team at 10-1 with ten straight victories after a season-opening loss to Barnesville, who will play Caledonia in the Class AA semifinals at US Bank Stadium Friday morning at 11:30 am. The Cougars are from Section 8A and are averaging 34 points per game while giving up 13.