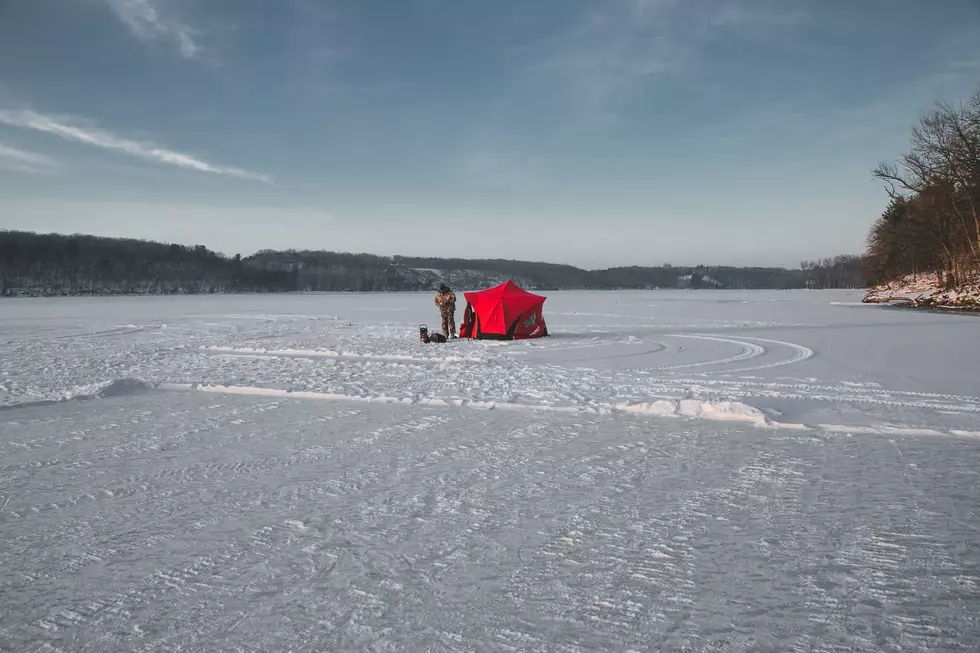 4 Very Minnesota Things, Minnesotans Admit to Being Scared Of
Photo by Mike Cox on Unsplash
We all have our own fears. Some a little more odd than others, but while we find one fear weird, someone else might think our fear is also different. For instance I have always had a fear of birds since I was little. I blame the fear from two things, the 1963 Alfred Hitchcock film, 'The Birds',
and barn swallows swooping down on me when I was young. I can admire a pretty bird from a distance but please, don't actually get one near me if you have a pet bird. I'll run screaming.
The other day, we got to talking at work about not just any fears, but fears of things or activities that are very Minnesota. There had been a story about a truck falling through the ice in Minnesota and brought up the conversation on how scary that would be and I learned quite a few people do not want to ever drive out on a frozen lake. But that conversation sparked the question on Facebook 
Here are 4 Minnesota things/activities that scare other Minnesotans:
This is a very Minnesota food, that personally I don't ever want to try either. Can't even blame this person for just writing that one simple word, there was no explanation needed. My dad once said, "even Norway doesn't eat this "delicacy" anymore, and are laughing at us for still eating it". Don't tell self-proclaimed "lutefisk Capital of the World" Madison, Minnesota though I have heard from many who enjoy lutefisk, it can be more of an acquired taste.
Granted this isn't something exclusive to Minnesota by any means, but it is a noteworthy fear. There was one year when I was in high school and it was a couple days before Christmas. Mom had asked me to run outside and fetch something from the shed. We lived in the country and this shed was a good couple hundred feet run. Running along not thinking how icy it was I hit a patch of ice and fell flat on my back and knocked the wind out of me for the first time.
If you've never done it before, it's terrifying. Trying to catch my breath I thought this it, this is how I go and then came to my senses that I had literally knocked the wind out of myself. After finally catching a small breath, I started making my way back in slowly. Quickly discovered after I tried sitting, that I had also bruised my tailbone. So I can see where falling or slipping on ice can be scary.
The problem is, it could honestly happen at any time during the winter months, so you will be walking cautiously in fear for many months. Hopefully it isn't a crippling fear. In the mean time, here's a dad laughing at kids slipping (something I feel my dad would have thought funny too back in the day).
I don't find ice fishing or fishing scary. It's something I quite enjoy doing it. However, I don't ever want to touch the fish. Never have liked the idea of it trying to flop out of my hand, it freaks me out. (Man I feel like a major chicken). But the fear from Kelly N. on this suggestion was that she doesn't feel it's safe.
In Minnesota we try to enjoy our outdoor activities as much as we can. One of them includes hiking. We have several great parks around the state and Duluth is absolutely beautiful to see if you haven't been there. But as Amy B. says, hiking by herself is scary because if "you've seen Criminal Minds", the show, then you know. I haven't seen all the episodes and now maybe I'll hold off on finishing them.
Is there a common Minnesota thing or activity that scares your or you just don't really like? Share with us and send a message to us in our app.
So Long! Minnesota's Ugliest Car Just Got Drove Off To Michigan
Alex Wayne recently bought a mash-up of a Minnesota vehicle. It's a Mini Cooper frame with a Chevy Express van skeleton on top. This vehicle definitely turns some heads as it goes by, but it was supposed to do that.
25 True Crime Locations: What Do They Look Like Today?
Below, find out where 25 of the most infamous crimes in history took place — and what the locations are used for today. (If they've been left standing.)