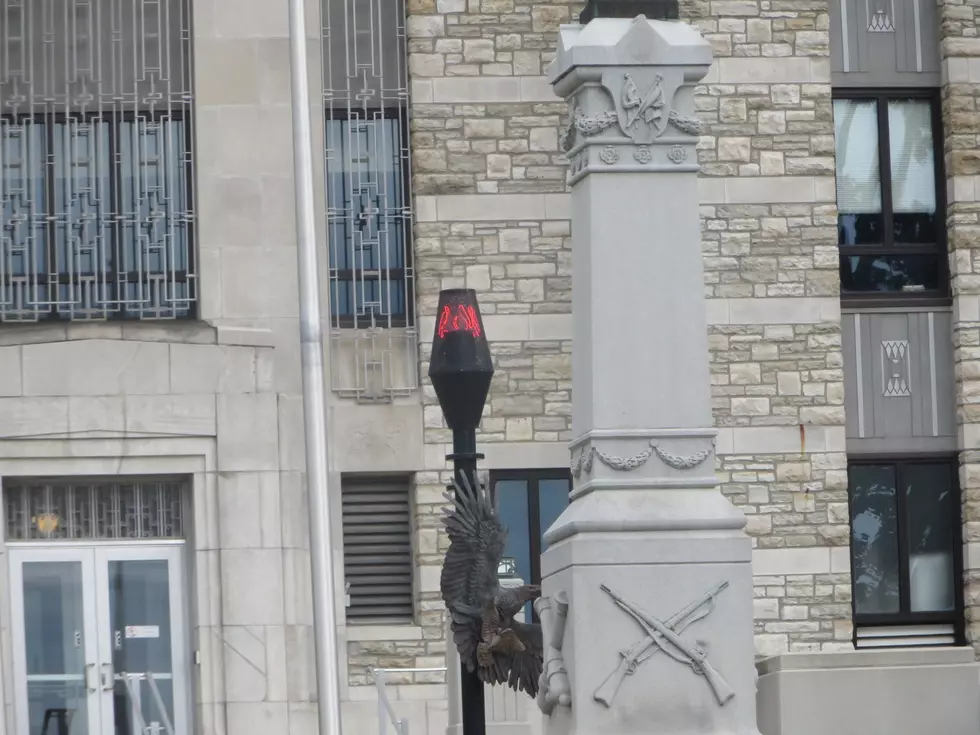 Law Enforcement and First Responder Candlelight Vigil is Sunday
Eternal Flame at Rice County Courthouse-Faribault, Mn.
Sunday we have an opportunity to show our law enforcement and first responder professionals how much we appreciate what they do for us every day.
A candlelight vigil ceremony will be held at the Rice County Courthouse in Faribault beginning at 9:15PM.
The agenda calls for an opening prayer following an official welcome to the event. Then law enforcement officials will be recognized and fire and emergency medical personnel. There will be a lighting of memorial candles. A roll call of individual units in attendance and a memoriam to the fallen.
American Legion and VFW Color Guard and Honor Guard units in attendance will have a rifle salute. Then taps will be played, following by a closing prayer.
In July, 19 law enforcement officers have been killed in the line of duty, bringing the total in 2016 to 69, according to FBI Uniform Crime Reports. Thirty-two of those have died from gunfire and one was accidental gunfire.
That's up 88 percent over 2015 at this time, and July has been by far the deadliest, with 19 officers losing their lives in the line of duty. The average age of those killed is 40 and average service time is 12 years, 5 months.
There are more than 900,000 sworn law enforcement officers serving in the United States. According to the FBI, that's the most officers ever, and 12 percent are female.
Through 2015, 20,789 names are on the National Law Enforcement Memorial Wall listing those officers killed in the line of duty since 1791. The deadliest year was 1930, with 304 deaths, and the deadliest day was September 11, 2001, when 72 law enforcement officers were killed while responding to terrorist attacks.