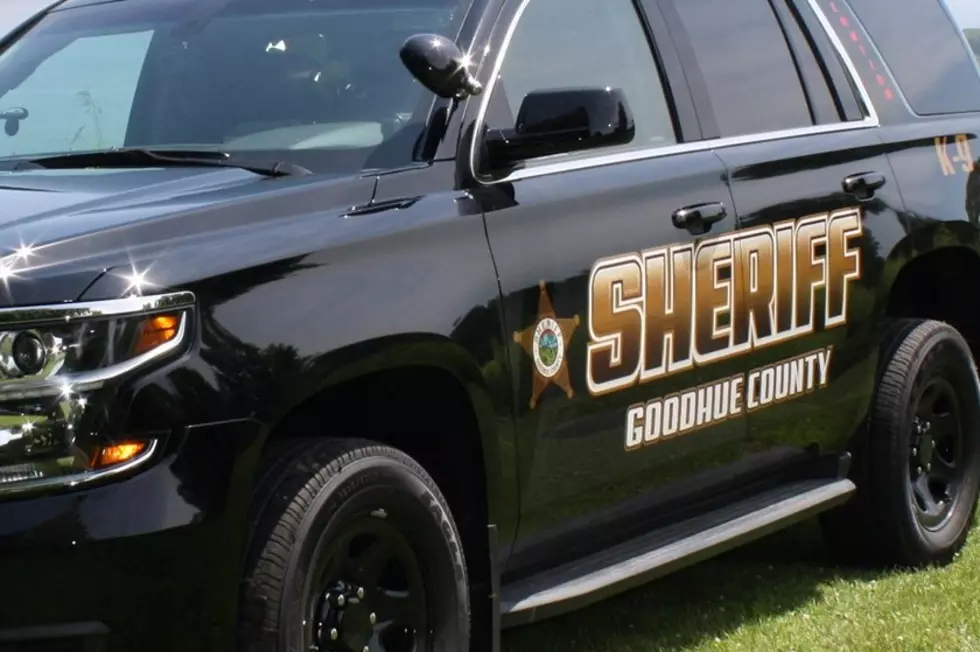 Pine Island Man Accused of Leaving Threatening Note After Crashing Into Home
Goodhue County Sheriff's Office photo
Pine Island, MN (KROC-AM News)- The Olmsted County Attorney's Office has charged a Pine Island man accused of crashing into a house and leaving a threatening note. 
The criminal complaint, filed in Olmsted County Court on Tuesday, says the Goodhue County Sheriff's Office responded to the report of a motor vehicle colliding with a house in southeast Pine Island. The call came in shortly after 1 a.m. on Monday. 
Court documents say a woman living at the home told deputies her son notified her around 5 p.m. Sunday that a vehicle operated by 53-year-old John Lee Schweisberger Jr. had crashed into the house. 
The woman also had a profanity-laced note in which the writer threatened to "shoot her in the face," that investigators were told had been written by Schweisberger Jr. She told law enforcement that Schweisberger Jr. had threatened her with a gun a few years earlier but had never threatened her in the manner written in the note, the complaint states.
She went to stay with a family member after law enforcement responded to the home. Deputies then arrested Schweisberger Jr, who lives in the home with the victim, according to the complaint. 
He was brought into custody after negotiating with law enforcement and denied leaving the note. Court documents say Schweisberger Jr. was displaying signs of alcohol impairment during the arrest and deputies noticed a room with large amounts of ammunition and firearms inside of a room across from Schweisberger Jr.'s. 
An Olmsted County judge set Schweisberger Jr.'s bail at $250,000 without conditions. He was arraigned on a felony terrorist threats charge on Wednesday. His next court appearance is set for June 15.
First Church Built in Pine Island is for Sale for Under $200,000
The first church to be built in Pine Island, Minnesota is now for sale and is listed for under $200,000. The historical building could be used for so many different things.