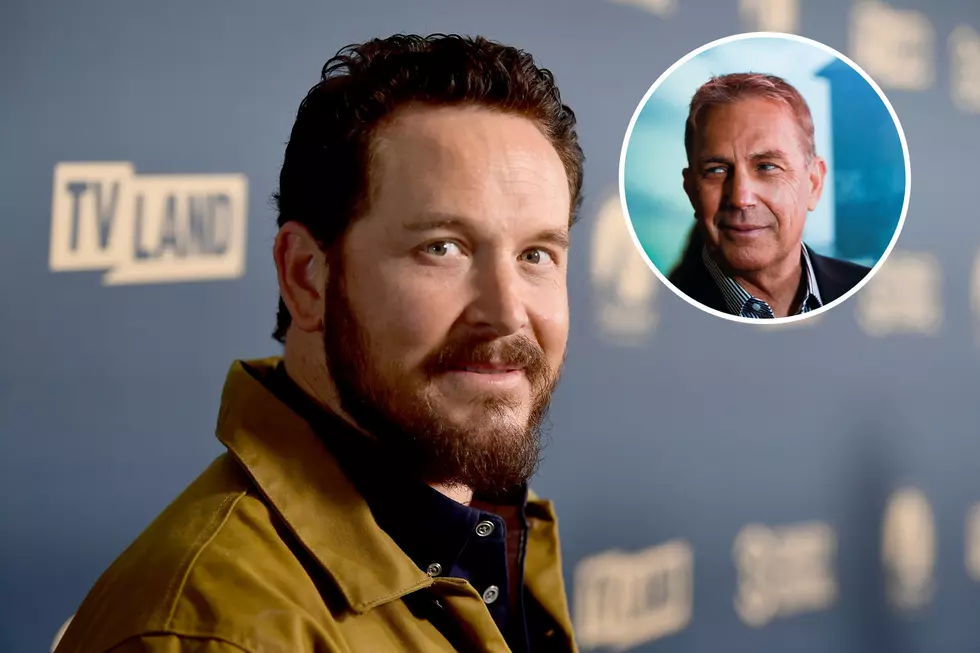 'Yellowstone' Star Cole Hauser Shares Disappointing Season 5 Update Amid Kevin Costner Drama
Matt Winkelmeyer/Samuel de Roman, Getty Images
Yellowstone star Cole Hauser gave an update on the show's Season 5 during a Q&A session with fans recently, and the news might be disappointing for fans who were hoping to see the second half of the season during the summer of 2023.
Hauser plays ranch foreman Rip Wheeler on the runaway hit show. He made an appearance at the Houston Rodeo & Livestock Show in mid-March, and he took part in a Q&A session as part of the events. According to the UK Express, Hauser dropped some news about the second half of Season 5, which was initially supposed to air during the summer.
"You know, we'll see what's next, but right now I'm focused on giving you guys 5B, you've been waiting for it a little while!" Hauser told the audience, adding, "But we're trying to go back to work in May, so hopefully that'll happen."
A May start date for shooting the second half of Yellowstone Season 5 would likely mean the new episodes would not air until the fall.
Hauser's news comes after multiple media reports of strife between Yellowstone star Kevin Costner and the show's producers.
Costner has been filming his role as John Dutton in Season 5 of Yellowstone while also working on a four-part epic Western titled Horizon that he is writing, producing, directing and starring in. According to Deadline, that new commitment led to Costner negotiating to cut his shooting schedule for Season 5 to 50 days, down from 65 days in past seasons, which limited his time on the set of Yellowstone.
Producers also decided to extend Season 5 to 14 episodes airing in two arcs, which led to additional scheduling conflicts as the projected shoot for the second half of the season bled into time Costner had set aside for Horizon.
Deadline reports that Costner has been negotiating to shoot for just one week for the second half of Season 5, leading to a breakdown in talks that may lead to producers killing off his character and bringing Yellowstone to an end after the current season. Matthew McConaughey is reportedly in talks to head up a new series in the Yellowstone franchise, which would also feature some of the other stars of Yellowstone and serve to replace the show.
Costner's lawyer, Marty Singer, scoffs at those reports in talking to Puck News.
"The idea that Kevin was only willing to work one week on the second half of Season 5 of Yellowstone is an absolute lie," Singer says. "It's ridiculous — and anyone suggesting it shouldn't be believed for one second. As everyone who knows anything about Kevin is well aware, he is incredibly passionate about the show and has always gone way above and beyond to ensure its success."
As part of Taste of Country's comprehensive coverage of all things Yellowstone, check out more of our Dutton Rules podcast on Apple Podcasts and Spotify.
PICS: See Inside the Historic Texas Ranch Where the New 'Yellowstone: 6666' Spinoff Is Filmed
The massive, historic Texas ranch where the new Yellowstone spinoff Yellowstone: 6666 is filming has sold for just under $200 million, and pictures show a property that is truly part of Texas history.
The 6666 Ranch — better-known as the Four Sixes Ranch — in Guthrie, Texas, dates back to 1870. The ranch centers around a 13-bedroom, 13-bathroom, 13,280-square-foot main residence, which is constructed of quarry rock that was hauled to Guthrie by wagon. The ranch also includes vast, sweeping fenced pastures, farmland, fenced-in pens for cattle, a more recent addition for horses, a water filtration plant that serves the ranch's water needs and more.
There are separate camp manager's homes in both the North Camp and the South Camp of the ranch, which encompasses nearly 225 square miles of land. Yellowstone creator Taylor Sheridan is part of a group of investors who recently acquired the property for $192 million, and he has been shooting his new show out there in recent months.
PICTURES: See Inside Kevin Costner's Spectacular Colorado Ranch
Yellowstone star Kevin Costner lives the ranch life when he's off the set of the hit show, too. The Oscar-winning actor owns a 160-acre ranch in Aspen, Colo., that's a spectacular getaway, complete with a main residence, a lake house and a river house.
The luxury retreat also features a baseball field, a sledding hill, an ice rink, multiple hot tubs and views of the Continental Divide. The ranch property comfortably sleeps 27 people, and it's currently available to rent for 36,000 a night.
You Can Rent a Cabin on the Ranch From 'Yellowstone' - See Pictures
The stunning Montana ranch that serves as the setting for the hit TV show Yellowstone offers cabins for rent, and the price includes tours of the set and ranch. Scroll below to see photos of the extraordinary property.