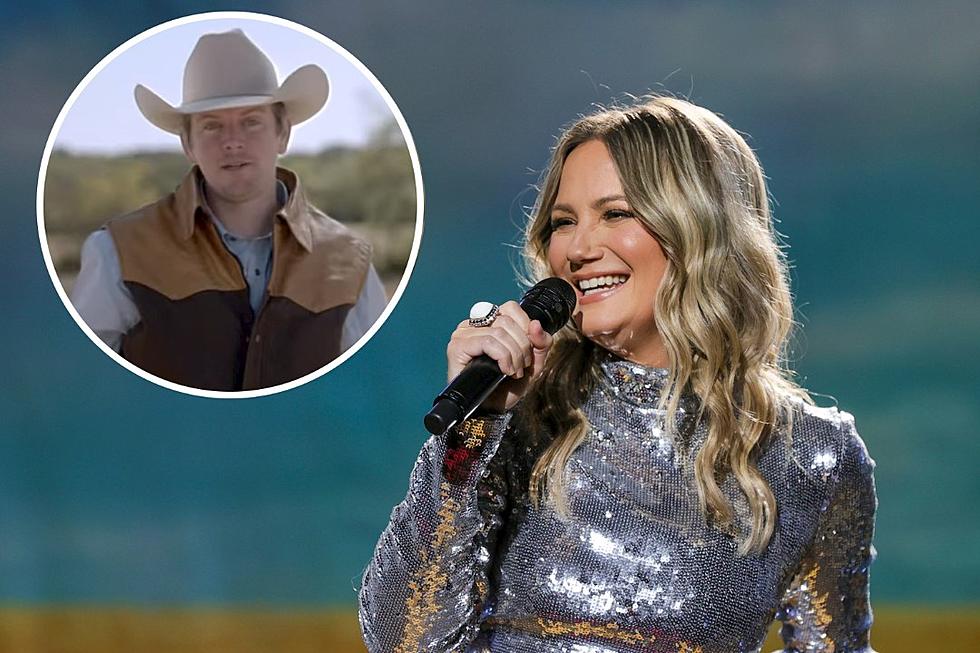 'Farmer Wants a Wife' Gets Saddled for a Second Season
YouTube / Dia Dipasupil, Getty Images
Farmer Wants a Wife has roped itself another season on FOX. The network announced that the rural quest for love will return in 2024 with another season, and Jennifer Nettles will be back to host.
The country singer shared her excitement on social media.
"Woo-hoo!!! @farmeronfox (Farmer Wants a Wife) is picked up for a second season!!! Sowing the seeds of love yet again!!!!" she writes in the caption.
The reality dating series — based on its British counterpart — averaged 2 to 2.5 million in overnight ratings in its first season, according to Deadline. Farmer Wants a Wife first premiered on the the CW in 2008, but was canceled just a few months later.
The premise of the show is simple: After a nationwide search, several women are selected as potential matches for the chosen famers. They are invited to meet the farmers before the men choose which women will move to the farm for the duration of the show. Each week, women are eliminated — or not, in some cases — until at last, a connection is made.
In addition to looking to woo their farmer, the women also learn the ins and outs of life on the farm. Some of the women on the show are outdoor girls at heart, while others may be city gals through and through.
The show has been wildly successful in 32 other countries including Australia, Canada and France. People reports the franchise is responsible for 180 marriages and 410 children.
Warning: Season 1 Spoilers Ahead
FOX's first season of Farmer Wants a Wife saw four farmers searching for the love of their lives: Allen Foster, Hunter Grayson, Landon Heaton and Ryan Black.
In the end, Foster picked Khelsi Stone, who has since announced that they are no longer together. Grayson chose Meghan Baker, and Heaton selected Ashley Larea. At the time of this article's writing, those couples are still together. After being turned down in the finale by Haley Ramirez, Black ended the show single.
12 Binge-Worthy TV Shows Country Music Fans Can't Get Enough Of
Every so often, a TV show comes around that unites country music fans. For decades, fans have enjoyed various sitcoms and dramas that have both warmed our hearts or gathered us together in the name of determination.
Recently, Taylor Sheridan has commanded the attention of country music lovers with his Yellowstone series and the prequels that have followed. However, fans of the genre have also found unity in comedies including Reba and King of the Hill, or reality series including Duck Dynasty and Fixer Upper. And who could pass up a drama like Nashville that puts viewers in the middle of Music City itself?