Kenny Chesney Fans Encounter Issues With Flora-Bama Show Tickets, Singer Jumps In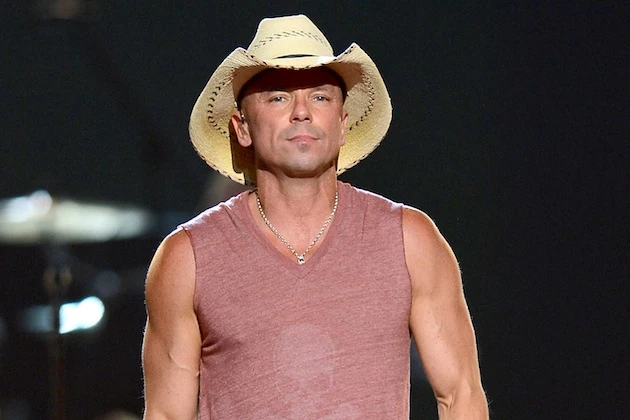 If you were one of the many, many fans trying to get tickets to Kenny Chesney's free Flora-Bama show and encountered a problem, you weren't the only one. The wristbands were such a hot commodity that they were gone within minutes.
Tickets for Chesney's beach concert went up on his website on July 17 and fans were eager to get their hands on them, especially after news of his forthcoming 'The Big Revival' album broke. Unfortunately for most, after five minutes, the tickets were all gone. The concert announcement alone was enough to shut down the 'American Kids' singer's website.
Many people were told they would get wristbands, only to later get notice that they were only on a waiting list. The concert promoters issued an apology to Chesney's dedicated fans, offering a little explanation that will make anyone with an RSVP much happier.
"When we said come to kennychesney.com/florabamajama at 7 AM, we thought people would show up, but we never anticipated 140,000 hits in less than five minutes!" the apology posted to Facebook, begins. "It collapsed the system, sent us scrambling and — proud of the power of the No Shoes Nation on the move — we got the site back up in thirty minutes. Unfortunately, fans received conflicting responses. Too many RSVP messages went out. Suddenly people who thought they had wristbands were told they were on the waiting list. What could be more disappointing?"
Thankfully, those who got through the system will get to see Chesney at his only 2014 show.
"Anyone who received the confirmation of their wristbands on the RSVP page will receive an email tomorrow with the details of the show and where to pick up their credentials," the company continues.
Chesney was behind the movement that helped his fans get to see him. With the help of his team, they were able to get wristbands ready for all of the RSVPers.
"I never want to let my fans down," the superstar explains. "When I heard what happened, I told my team: there's got to be a solution. Let's find one. They've been on the phone all day, and into tonight. Working with the city, so we wouldn't have to tell people 'You can't come.' I'm lucky: I have an awesome team. They get my passion for what we do, but they really get my passion for you guys. Safety has to come first … and that was the biggest piece of resolving this situation. Making sure there was a way to accommodate everyone and keep it safe."
Continues Chesney, "The city, the incredible staff at the Flora-Bama and a host of others helped us find a way to allow everyone who received an RSVP notification saying they could pick up wristbands at Will Call to be accommodated. We want to get this right. We need to take a little more time to have everything absolutely together. But I didn't want people feeling uncertain, uncared for or left in the dark any longer."
Best of Country Music in 2014
Subscribe to KDHL Radio on
Source:
Kenny Chesney Fans Encounter Issues With Flora-Bama Show Tickets, Singer Jumps In